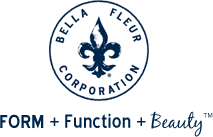 Press
NEW PRODUCTS IN WINDOW & DOOR MAGAZINE JUNE/JULY 2013
THE ULTIMATE GUIDE TO NEW PRODUCTS IN DOOR & WINDOW MANUFACTURER MAGAZINE MAY 2013 - (see magazine page 22 on the downloadable PDF of the issue)
WATCH US ON TV - DIY'S COOL TOOLS!
CRYSTAL ACHIEVEMENT AWARD WINNERS 2012
WINDOW & DOOR MAGAZINE'S REVIEW OF THE DECK EXPO/REMODELING SHOW 2012
TURN TO PAGE 45 IN LBM JOURNAL NOV/DEC 2012 DIGITAL EDITION
NEW PRODUCTS IN WINDOW & DOOR MAGAZINE JUNE/JULY 2012
SEE US ON PAGE 80 OF MAY'S REMODELING MAGAZINE!
GO DIRECTLY TO REMODELING MAGAZINE'S WEBLINK FOR PARADISE PERGOLA
ENSOGLASS IN MATERIAL AND SOURCES APRIL 2012
ENSOGLASS IN GREENBUILDER MAGAZINE MARCH 2012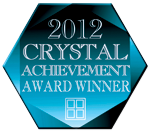 BELLA FLEUR'S ENSOGLASS SOLID-CORE ARCHITECTURAL GLASS WINS GLASS INDUSTRY DESIGN AWARD
Bella Fleur Corporation announces it has won a Crystal Achievement Award from Window & Door magazine, a prominent trade publication covering the fenestration industry, according to company president and CEO Jesse Villarreal, Jr.
The award was given to Bella Fleur in recognition of the company's EnsoGlass™ architectural glass panels, in the category of "Most Innovative Glass/IG Component."
"Receiving a Crystal Achievement Award is a high honor for any company in our industry," Villarreal said. "EnsoGlass is a new technology and a freshly launched product. It's great to be recognized this soon, especially in the company of some highly respected brands."
Selected by a panel of judges representing all segments of the fenestration industry, the Crystal Achievement Awards recognize significant innovations and achievements in window and door technology, manufacturing, and marketing.
ENSOGLASS AND BELLABLADES AT THE DECK EXPO AND REMODELING SHOW 2012, OCTOBER 9-12, BALTIMORE, MARYLAND, USA:
Bella Fleur continues to innovate with new product ideas for outdoor living at its best.
PARADISE PERGOLA AND ENSOGLASS AT THE NAHB INTERNATIONAL BUILDERS' SHOW 2012, FEBRUARY 8-11, ORLANDO, FLORIDA, USA:
We genuinely appreciated the many show attendees taking the time to see us and find out more about Bella Fleur products. EnsoGlass and Paradise Pergola were showcased in several interior and exterior applications like windows and doors, a shower and outdoor shower, sliding partition walls, and louver windows. We also introduced our new LouverLock™ closure system which is our water-tight, rotating louver hardware system for vertical and horizontal applications like our Paradise Pergola.
The response was amazing and led to many product inquiries, television coverage for the DIY channel and Lifetime, exceptional possibilities for partnerships, and editorial coverage for magazines and websites.
New products, new partnerships and new innovation are on the horizon. Many thanks for the warm welcome at the show.
BELLA FLEUR SHOWS AT AMERICAN SOCIETY OF LANDSCAPE ARCHITECTS EXPO 2011, OCTOBER 30-NOVEMBER 2, SAN DIEGO, CALIFORNIA:
Paradise Pergola and EnsoGlass debut at the ASLA EXPO in San Diego, California, to an international audience of landscape architects and other industry professionals.
From advances in playground structures to water treatment, the ASLA EXPO was a wealth of new ideas and technologies. Bella Fleur is proud to showcase our products and designs along with the world's best and upcoming designers and architects.
ENSOGLASS DEBUTS AT GREENBUILD 2011, OCTOBER 4-7, TORONTO, CANADA:
Bella Fleur is proud to be a part of Greenbuild and commits to continually evaluating our business practices to minimize our impact on our resources and the environment.
U.S. & International Patents Pending. ©2011 Bella Fleur Corporation. ALL RIGHTS RESERVED.