Introducing the Award Winning EnsoGlass
EnsoGlass is the industry's first NON-LAMINATED, Solid-Core architectural glass panel, from Bella Fleur. With a limitless range of design possibilities, Bella Fleur's high-impact-resistant, composite glass works equally well for both indoor and outdoor applications, providing impact strength more than 100 times greater than conventional glass. And since it's solid, it won't de-laminate. At half the weight of conventional glass, EnsoGlass is easy to handle, and easy to cut and drill on-site.
Our patent pending process, material and equipment allow us to produce a uniquely beautiful Solid-Core, reinforced architectural glass panel that encapsulates natural materials such as reeds, flowers, grasses and various hand-made materials. EnsoGlass is translucent to opaque and available in a nearly endless combination of colors and styles.
EnsoGlass that is cut into 4" and 6" inch wide louver slats are called BellaBladesTM, and are designed for louver windows, doors, privacy walls, deck enclosures, and overhead shade and rain control. Any existing or new construction wood, metal, or composite material pergola or other structure can be fitted with overhead BellaBlade louvers that let in the light while inhibiting UV rays. Rain or Shine, enjoy beautifully translucent BellaBlade louvers for outdoor living.
EnsoGlass is designed and engineered to be superior in quality, functionality and aesthetically more appealing than laminated resin panels, wood, glass or aluminum. Our focus is on utilizing a near zero-emission proprietary production process using recycled natural and hand-made materials that are environmentally friendly and unique in nature. Our products are hand-crafted, finished and produced in rural Oregon, USA.
APPLICATIONS
INTERIOR, EXTERIOR, RESIDENTIAL, COMMERCIAL, HEALTHCARE, EDUCATION, HOSPITALITY, RETAIL
Doors, Windows, Skylights, Wall Systems, Partitions, Shower/Bath, Louvers, Cabinets Doors, Kitchen Backsplashes, Shelving, Inserts, Surfaces, Garage Panels, Outdoor Living, Deck Enclosures, Deck Railings, Fencing/Privacy, Lighting, Digital Print Signage, Custom
customer service:
(503) 828-9878
email:
info@bellafleur.com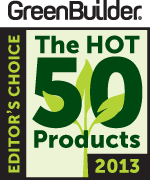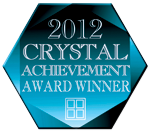 WINNER
MOST INNOVATIVE GLASS / I.G. COMPONENT
NATIONAL GLASS ASSOCIATION
WINDOW & DOOR MAGAZINE
U.S. & International Patents Pending. ©2012 Bella Fleur Corporation. ALL RIGHTS RESERVED.